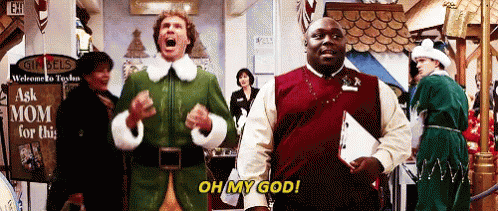 I am psyched to share this fantastic opportunity with you.
Getting book reviews doesn't have to be a major struggle anymore.
By the grace of God I've stumbled on a platform designed solely to help indie authors get reviews for their books. These reviews are free and posted on Amazon. The site, Pubby, was cleverly crafted to circumvent Amazons bewildering review policies:
(1) It is not a social network (2) You do not interact with anyone on the platform (3) You do not exchange books for reviews; in fact, authors are not allowed to review the books of someone who has reviewed theirs, and most importantly (4) You do not pay for reviews.
Let me clarify: You sign up for Pubby with a 10 day free trial, and then you either close out, or you pay a subscription fee (I know, it sounded too good to be true, but it is worth it–just read on, you'll see for yourself), and continue collecting reviews.
Pubby has 4 different 'plans' for authors, with successive plans being a smidge more:
Prelaunch, where you get customer service and can review other books but not upload your own, is $3.99 a month. Personal, where you can upload 2 books, costs $12.99 month. Pro, you can upload 10 books and pay $24.99 a month (this is the one I'm going with). Press, where you can upload unlimited # of books and it will cost you . . . a lot. If you have to ask, you can't afford it. Each sign up gives you a signing bonus of 1200 snaps. Like the MLB.
This is how it works, all straightforward:
You upload your book(s). This takes about 5 minutes per book, and Pubby will approve it and make it live usually within 4-8 hours. You must upload a doc. or PDF of your manuscript. I would suggest encrypting it, or password protecting it through Acrobat, just because not everyone is a saint.
The book uploading Questionnaire requires descriptions, sections asking why customers will like this book, a section for comparisons, and a spot for you to paste in your favorite passage from your book. Upload your cover and hit SUBMIT. Wham-bam you're done.
Now, while your book is being submitted and uploaded, you can go to the left-hand dashboard to the READER section and click FIND A BOOK. Pubby will offer a small selection of books for you to review. If you don't wish to pay to download a book to review, you can FILTER the selection by hitting the FREE checkbox to the right. You'll be shown a small medley of often obvious newbie writers, but there are a few professional quality books, and I enjoy reviewing these.
Hover over the one you might like, click READ. By doing this you agree to review the book. (There is an opt-out available, if you just don't care for the book and don't wish to leave a bad review, but I think this costs you your snaps).
Tying the 'agree to read' with the 'agree to review' is a good thing. It means only people who want to read your book will review your book. No needle exchange here. This is what I love about Pubby. It was created specifically to help indie authors get reviews, authors who have been struggling to circumvent Amazon's increasingly difficult review policies.
While honing my skills in every other aspect of writing and self-publishing and all that, getting reviews has always been a major hurdle for me. My friends are not big readers, and in my family only my younger brother helps with my writing career. And anyway, Amazon doesn't accept family reviews.
SNAPS! Now, each time you agree to read—and thus review—a book, you receive snaps. Depending on the length of the book, you'll earn anywhere between 1,000 – 1,600 snaps. The numbers are pretty much arbitrary; it could just as easily be 10-16 snaps
Now you take these snaps and go to your AUTHOR section. To the right of each of your books you'll see a GET REVIEWED button. Earning a review costs 1500 snaps. Click GET REVIEWED. You lose your snaps.
Pubby then makes your book available for review, placing it before various other authors on the platform who like that genre. Once someone agrees to read and review your book (and this usually happens pretty fast, as authors on the platform are motivated; they don't earn reviews without giving reviews) you will see a line beneath your book that says: SOMEONE IS CURRENTLY READING. How exciting!
They may take a 1-3 days (Pubby gives them a time limit) to read and post a review.
Once they have reviewed it, you will see those glorious gold stars beside your book. The reviews are done on Amazon and Amazon takes roughly 2-3 days to post the review on its site.
But then it has happened, this small miracle! You now have a 5 star review for your book on Amazon!
Congratulations.
Keep reviewing and earning reviews. It balances out: for every review you post, you earn 1 review.
Other tiddlybits you need to know about Pubby:
Understandably, Pubby limits the number of books you can review to only 8 a week. This means you can earn no more than 8 reviews a week. But that's maybe 10-12 reviews you can achieve during your 10 day free trial. 10 reviews for free!
Only fellow authors, self-published indie strugglers like yourself, will be making reviews, which means your reviewers understand exactly how hard it is to get reviews, and how vital it is to receive high-star reviews. So they'll likely leave 4 or 5 star evaluations. The average review from Pubby is 4.8 stars. I believe this claim. In my first week on the platform, I received 7 reviews: five 5 star reviews, and two 4 star reviews for 4 uploaded books. This is fine, as the Amazon creepy-crawlers get suspicious of nothing but 5 star reviews.
Now, if you haven't signed up for Pubby, I suggest you do. You can use this link to go there, and then paste in the following code to receive 15% off your price (following your free 10 day trial): https://pubby.co/?invite=3430
I hope this opportunity helps you as it is helping me. God bless!