If you're like me, you are always on the lookout for tips on improving your writing. One vital aspect—the most important, according to many bestselling authors—is dialogue.
Skunk up this part of your manuscript and all your strengths (characterization, world-building, suspense, etc) will prove no more consequential than a gas blast in a windstorm. Master it and your work will speak for itself with professional confidence.
What makes dialogue good and what makes it bad?
Award-winning writers like Stephen King assure us that good dialogue is 'real' dialogue. This means that even when it is crass, incomplete, or downright rule-breaking, it's okay, so long as it is real. What do they mean by 'real'? In his memoir of the craft of writing, aptly titled On Writing, King states that real dialogue is honest, meaning it sounds like everyday people talking. Your neighbors, coworkers, family and friends all speak honestly (even when they're lying), because when they speak they use everyday words in the most casual manner.
Real Dialogue is like, you know, totally real
They don't speak like a King James Bible (poetic, but even back then I bet 'doth' and 'stinketh' were not used in casual convo), they don't speak like a thesaurus (real homies say awesome, not stupefying), and they certainly never speak like a hackneyed supervillain (choose your next words carefully, Mr. Bond, they may be your last).
The best tip for developing this aspect of your writing is to go thee forth into the world and listen to real people speaking honestly. You will hear pointless drivel. You will listen to banal palaver, men passionately discussing nothing. You will hear the occasional threat, its sincerity difficult to detect, but honest—always honest whether it is meant for a laugh or to intimidate. All of it makes for the best possible schooling you can get where it concerns learning how to write dialogue. And it's totally free. (Just don't get caught eavesdropping on strangers—such a thing is frowned upon in civilized society, but an author must sometimes step on toes if he wants to break out.)
When you listen long enough, you will begin to pick up the rhythm and flow of real dialogue. Then you will be able to write it honestly—and you may even begin to join in the conversation yourself.
One good paragraph of dialogue also reveals character better than any info-dump 'telling' could hope to accomplish in ten paragraphs. Done right, you can reveal the deeper nature and the peccadilloes and the philosophies and the hopes and goals of your characters through dialogue.
Personal pet peeve: Please oh please, don't make your characters say 'A storm is—' well, you know the rest. I can't even bear to write that infamous cliché!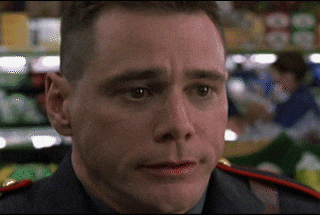 This is all just skimming the surface, of course. Advanced studies of dialogue can show you how to layer it, so that your speakers convey subtext between the lines. Check out this site for a guide to authors who own the dialogue aspect of writing.
For a straightforward example of subtext in dialogue, you might consider watching Smallville. The scenes between Lex and his father Lionel are filled with tension and subtext. Almost everything these two characters say to each other possesses subtext, one or two subtle layers of different meanings. Their words are foils, and they duel like professional swordsmen. Listen carefully as they discuss the issue of the day, because beneath their everyday words are barbs; they prick each other with their words.
This is starting to sound like sexual innuendo, so I'll stop. The point is, Smallville shows two sides in the way its writers write dialogue. Whenever Lana speaks it is melodramatic and often cliché. Clark Kent's parents have better lines, but at times even they sound a bit stilted. When it comes to the Luthor's—especially Lionel—however, the writers seem to step up their game. You can learn a lot from Smallville, both what to do and what not to do.
Well there it is. I am learning how to write dialogue, and I hope you have picked up a tip or two here for your own work. Good luck and God bless!